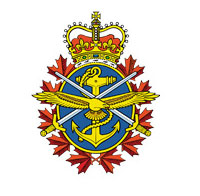 2005 -

Atlantis Secures CFTS Contract

Atlantis Systems Corp., a training integrator specializing in military and commercial aviation, and nuclear markets worldwide, announced that it signed subcontracts with Kelowna Flightcraft relating to the Department of National Defence's Contracted Flying Training and Support program (the "CFTS Program").

On November 18, 2005, the Company finalized the contracting process with Kelowna Flightcraft and the DND. Under the CFTS Agreements, Atlantis (now Bluedrop Training & Simulation Inc.) will develop, integrate and support a Ground-Based Training System, which will include a range of training devices from Desktop Simulators to Full-Flight Simulators, state-of-the-art interactive multimedia instruction, a comprehensive web-based training management system, and a suite of information services to manage project data and resources. When taking into account built-in provisions for maintenance and upgrades over the life of the contracts, the CFTS Agreements are expected to generate approximately $100 million in revenue for Atlantis over a 22-year period, with the majority of revenue to be recognized in the first 24 months of the CFTS Agreements.