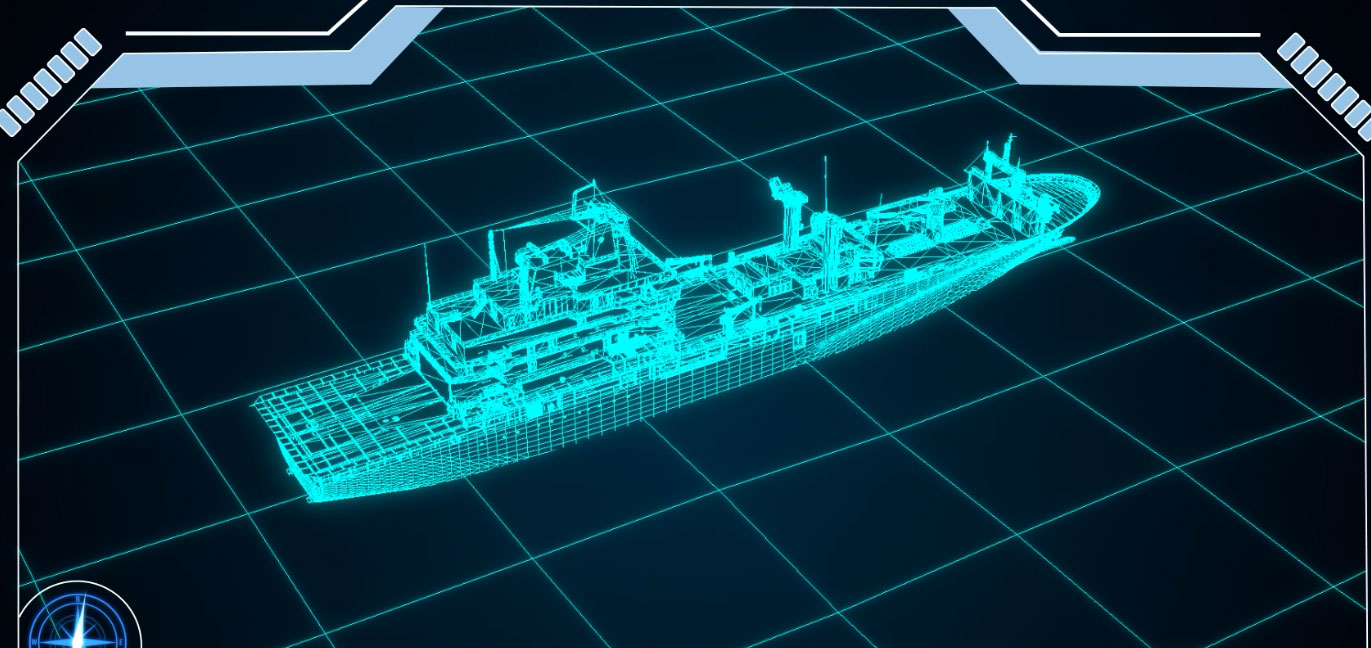 Multipurpose Gunnery Mission Trainer
Explore Bluedrop's Vship Virtual Platform.
The V-Ship Virtual Platform, an immersive training system featuring the Royal Canadian Navy's joint support Ship (JSS). This virtual platform allows users to explore the JSS in a realistic virtual environment, with over 400 individual compartments and exterior spaces. The interface, designed with gamers in mind, is intuitive and immediate.
The V-Ship Virtual Platform offers two main modes of exploration: a scenario mode with step-by-step training activities, and a free roam mode for unguided exploration. Additionally, users have access to 2D schematics for orientation and contextual understanding of the ship.
This platform represents an evolution in how the Royal Canadian Navy trains sailors. It provides students with a real-life virtual environment for scenario-based learning, allowing them to reinforce their knowledge and test their skills. The V-Ship continuously evolves based on real-time feedback from user groups, making it even more valuable for students.
Developed in Unity, the V-Ship Virtual Platform is designed to be deployed on the Defense Learning Network as a browser-based WebGL asset that integrates with courseware. This means that immersive training can take place anywhere using a laptop. While initially featuring the JSS, the V-Ship Virtual Platform can be applicable to any ship or platform in a virtual environment.
Bluedrop Training and Simulation's V-Ship Virtual Platform represents the next step in immersive training environments, providing an unparalleled level of realism and interactivity for trainees.