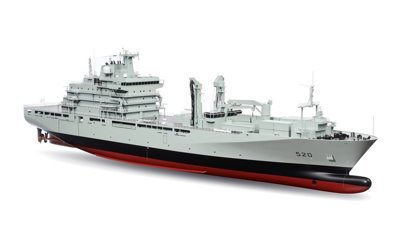 JOHN'S, Newfoundland and Labrador — BPLI Holdings and its subsidiary Bluedrop Training & Simulation ("Bluedrop") are pleased to announce that it has signed a contract with Seaspan Shipyards (Seaspan). Bluedrop will be the Integrated Logistics Support (ILS) Publications and Training Sub-contractor for the build phase of the Joint Support Ships (JSS) being constructed for the Royal Canadian Navy under Canada's National Shipbuilding Strategy.
The ILS Subcontractor will provide all the final data and documentation necessary for the Technical Publications during the build phase.  For Technical Publications, Bluedrop will produce the Ship and System Manuals by performing technical writing/editing and producing an Interactive Electronic Technical Manual for delivery. As the Training Sub-contractor, Bluedrop will deliver a new training program designed for training of both operators and first line maintainers. With the combined contract, our customer will benefit from the synergies between courseware and technical publications tasks.
The Joint Support Ships will be purpose-built, multi-role vessels that will provide an important auxiliary function to the Royal Canadian Navy. One of the most important aspects of these vessels is their ability to replenish naval task groups with marine fuel and other provisions while at sea.
"Bluedrop is proud to be working with Seaspan and supporting Canada's marine industry from coast to coast," said Derrick Rowe, CEO of Bluedrop Training & Simulation In