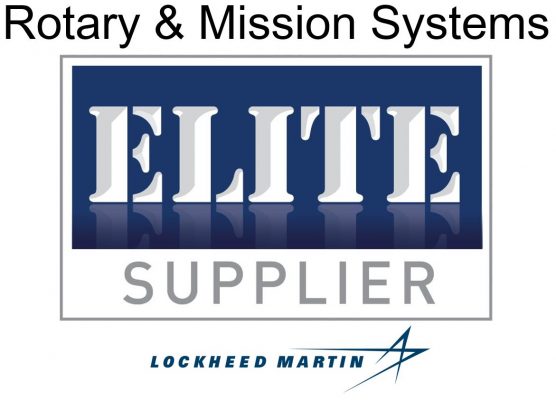 Halifax, NS, Canada, Oct 5th, 2021 — Lockheed Martin (NYSE: LMT) Rotary and Mission Systems recognized 29 suppliers, including Bluedrop Training & Simulation Inc ("Bluedrop") for their exemplary contributions to delivering advanced products and services in 2020. Bluedrop received an award for its exemplary work to help Lockheed Martin deliver crucial capabilities, such as providing highly skilled technician and aircrew instructors, simulator operators and training program support personnel for the 406 Operational and Training Squadron located at 12 Wing Shearwater in Nova Scotia.
During a year of unprecedented change, our suppliers' commitment to quality and timeliness enabled us to deliver leading technologies for our customers," said Abby Lilly, Vice President of Global Supply Chain at Lockheed Martin Rotary and Mission Systems. "When the pandemic disrupted our typical operations, our suppliers quickly responded by adapting and maintaining their commitment to quality. These continued efforts ensure our customers have the most innovative solutions to execute their critical national security and defense missions."
"Suppliers are critical members of our industry team, enabling production of the most advanced technologies for our customers," said Abby Lilly, Vice President of Global Supply Chain at Lockheed Martin Rotary and Mission Systems told suppliers recently. "You achieved this award because you are the top of your game. Our environment demands that we continue to get better and you continue to prove a commitment to quality and ensure we deliver innovative solutions worldwide."
Bluedrop has continued the demonstrate top grade quality and delivery performance. With a customer focused approach, Bluedrop has been recognized for their excellent efforts and exceeding industry requirements. Bluedrop's diligent courseware training, and multiple high preforming simulators for the aircrew and maintenance of Canada's fleet CH148 Cyclone, leaves personal in complete readiness to fly and maintain Cyclone helicopters.
 "It is a tremendous honor to be recognized by your clients at anytime but more so over the last year. Our team at 12 Wing Shearwater earned this award by working closely with the Lockheed Martin team and the dedicated military team at the base to be able to maintain Canada's readiness throughout the whole pandemic." Said Derrick Rowe, CEO for Bluedrop. "We could not be prouder of our team and thank Lockheed Martin for this very special award."
About Bluedrop Training & Simulation Inc.
Bluedrop Training & Simulation is a recognized leader in the defense & aerospace industry. Providing custom online courseware, technical publications, virtual training devices, virtual learning environments, and virtual reality simulation for international militaries, security, government and commercial clients. For further information, visit our website: www.bluedropts.com
About Lockheed Martin
Headquartered in Bethesda, Maryland, Lockheed Martin is a global security and aerospace company that employs approximately 114,000 people worldwide and is principally engaged in the research, design, development, manufacture, integration and sustainment of advanced technology systems, products and services. For additional information, visit our website: www.lockheedmartin.com.
Please follow @LMNews on Twitter for the latest announcements and news across the corporation.